Welcome to the Center for Operator Performance
Who We Are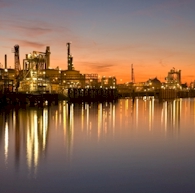 The Center for Operator Performance is a diverse group of industry, vendor, and academia representatives addressing human capabilities and limitations with research, collaboration, and human factors engineering.
Our mission to raise the performance level of our operators and improve Health, Safety, and Environmental effectiveness is accomplished through:
Openly sharing knowledge and ideas,
Including vendors in research decisions,
Teaming with leading human factors researchers and universities, and
Collaborating with a focus on

HS&E

.
We understand the operational realities that operating safely requires redundancy of many components and operating competitively requires lack of redundancy of the human component. These complexities keep plant operators at the center of improving operational performance and at the center of our efforts bringing research insights into process plants.
Companies who can join the Center for Operator Performance include refineries, pipelines, process plants, mills and suppliers. The Center is operating company driven, with research chosen for and by the operating companies. We invite you to become a participating member.
What's New
The

COP

is pleased to recognize

CITGO

Petroleum Company as our newest member company and welcome the participation of representatives from their refineries at Lake Charles,

LA

, Corpus Christi,

TX

, and Lemont,

IL

Congratulations to new

COP

leaders: Chair Cindy Scott and Vice-Chair Mike Bell

Attending the

AFPM

2016 Annual Meeting? You can learn more about the

COP

and human factors research to improve operator performance by attending Tom Kindervater's presentation, Process Event Avoidance: Using Identification of Process Faults to avoid Abnormal Process Events during the afternoon Process Safety session on Monday, March 14th at 3 pm
An Invitation to Learn More
The Center for Operator Performance was created in 2007 as an alliance of academic and process companies to research issues facing the petrochemical industry in the area of human factors and operator performance. We invite you to view the Introduction to the COP Video (8:17 minutes), read our Founding Press Release (27KB PDF) and to continue to explore our website to learn more about our mission and organization.