You are here
Human Factors Topic: GRAPHICS
What is the impact of graphics on performance?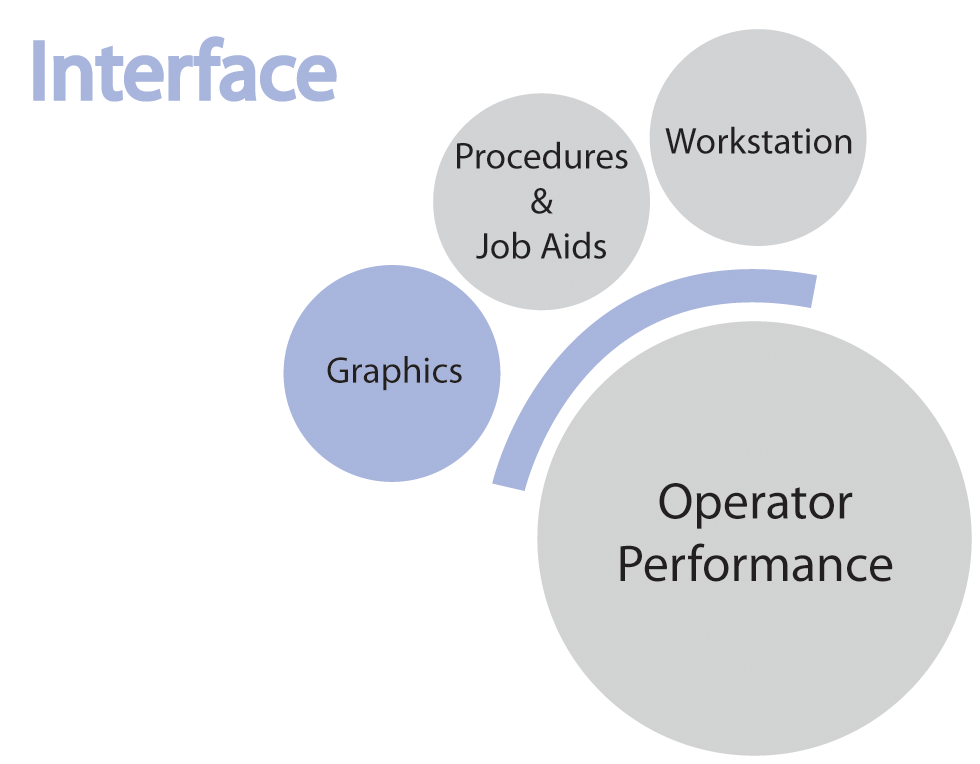 Operators need the right information, at the right time, in the right format to have the best chance to prevent and/or respond to process upsets.
The COP began research in 2008 when projects on color and simulator use were undertaken and began a trend of using University faculty for projects.
KEY

QUESTIONS

/

ISSUES

FACING

INDUSTRY

TODAY
How dense should graphic displays be? How should it be measured? What if the alternative is to split the information over multiple screens?
How realistic do graphic symbols need to be?
Can the "goodness" of graphics be quantified?
When should trend data be used over digital values?
How do windows and screen size impact display design?
What are the alternatives/differences in information needs for batch, continuous, machine control?
Can information be presented in a proven, better manner (e.g., advance control information, tower profiles, overfill)?
How should information be split over multiple screens?
When does the

DCS

design interfere with performance (e.g, missing touch targets, entering wrong setpoints)?
When does information overload occur?
Do you have a question or hot button issue that isn't on our list?
We'd like to hear from you so send us an email with your concerns and suggestions.
MORE
INFORMATION