You are here
Human Factors Topic: ORGANIZATION
What is the impact of organization on performance?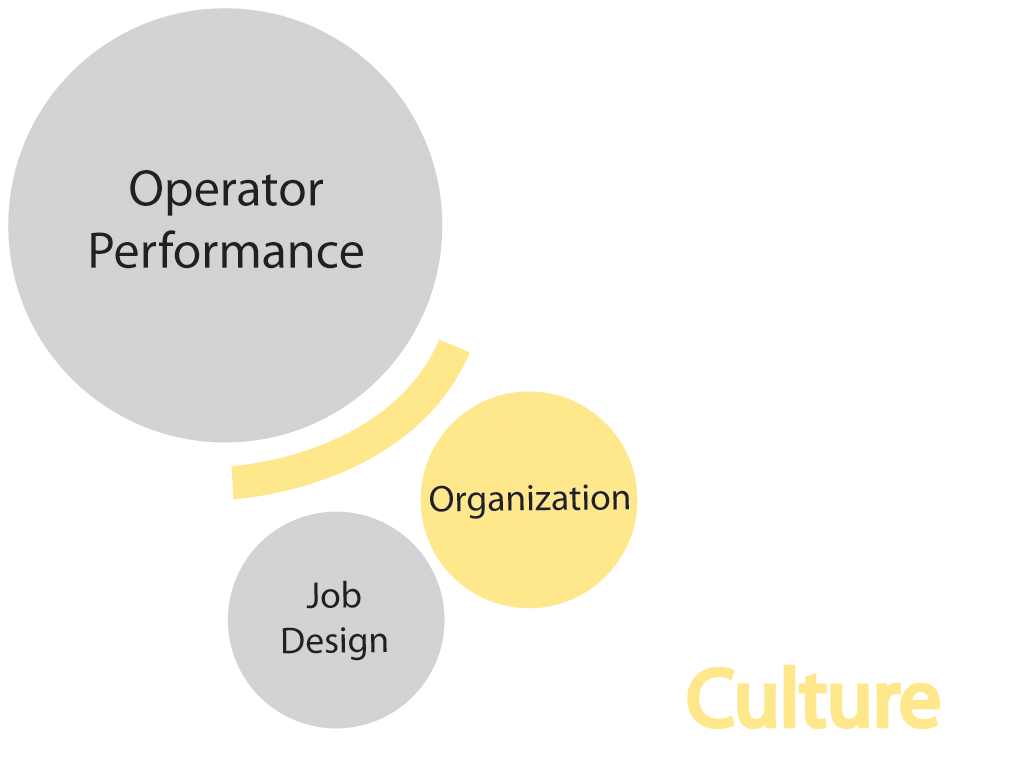 Organizational structure influences how information flows and decisions are made. Are operators empowered to make decisions or are they in place to implement decisions of others in the organization?
Ensuring that this structure is both defined and understood within the organization is critical; in fact, poor organizational structure was a criticism of BP during the Texas City event.

 
KEY

QUESTIONS

/

ISSUES

FACING

INDUSTRY

TODAY
Can "safety culture" be defined and measured?
What it is that makes a safety culture?
What would an incident reporting database look like?
Do you have a question or hot button issue that isn't on our list?
We'd like to hear from you so send us an email with your concerns and suggestions.
MORE
INFORMATION
Changing Workforce Drives Control Room Modernization
Author: Grant Gerke
Publication: Automation World, January 28, 2013, Access Article
Control Systems, Oh, No…Not Again!
The Process Industries Have Been Faced with a Continuing Series of Refinery, Chemical Plant, Mining and Even Food Plant Disasters. These Continue to Happen with Distressing Regularity. Who's at Fault? It's the Culture, Not the Control Systems.
Author: Walt Boyes
Publication: ControlGlobal.com, April 2010, Access Article
Drift into Failure: From Hunting Broken Components to Understanding Complex Systems
This is a must read for anyone involved in plant safety. Dekker challenges many current paradigms on both why systems fail and what is needed to make them succeed. The work is well written and engaging, with cogent arguments throughout.
Author: Sidney Dekker
Publisher: Ashgate Publishing, Burlington,

VT

, 2011